GET AHEAD WITH A ROADSTER FLEET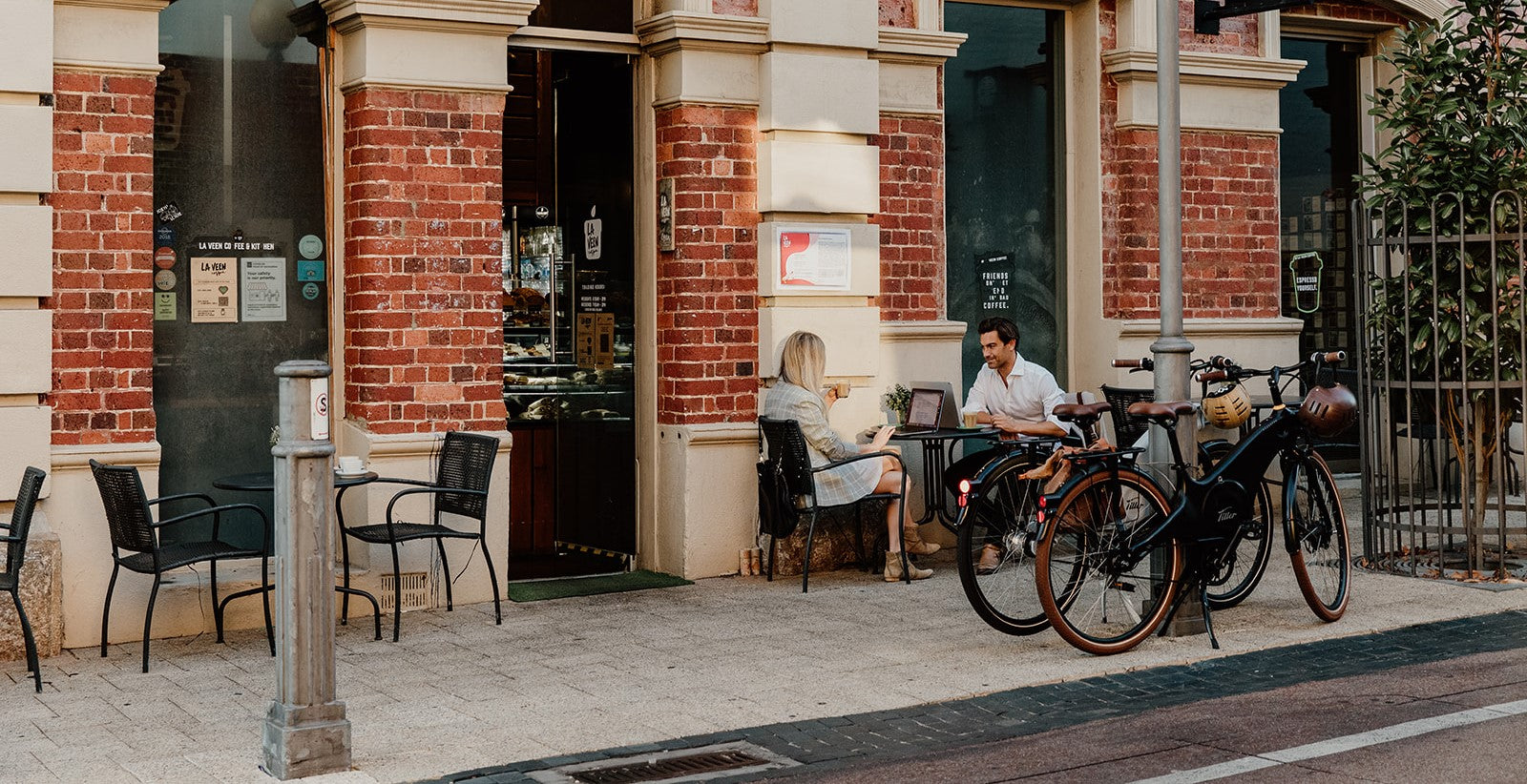 Discover The Roadster Fleet
Solutions of the future available now!
Move faster, enjoy fresh air & lower your carbon footprint.
Reduce the number of car bays, & create a desirable value add.
Provide a safe and cost effective way for your guests to get around
High end style
The Roadster's high end look stands out in the eBike crowd and makes customers feel like they are getting something special.
Safer
The auto-starting lights, wide tyres, disc brakes and effective All-Wheel-Drive make the Roadster a safer ride.
Next To No Maintenance
To reduce fleet maintenance costs the Roadster is made tough and has low maintenance features like the belt drive and puncture resistant tyres.
Connect & Track
Built in GPS and LTE digital connection allow you to track:

Position, distances travelled,
CO2 saved, charge level
& much more

Fleet booking can be enabled via API connection.
Stacked
Users just need a helmet and code to ride.

This makes fleet management seamless.
Long Range Battery
With the Roadster's 80km battery riders can ride far and free.
One-Size-Fits-Most Design
By designing the frame and seat with large and easy adjustment riders from 5ft to 6ft 5 can ride comfortably.
What Fleets can do for your business
Fleets of eBikes are increasingly popular, especially with businesses, hotels, holiday apartments and resorts.
Why eBike Fleets:

Saves time & reduces stress by avoiding traffic and parking hassles.
Often quicker than public transport, cars or car-share.
Reduce CO2 emissions and demonstrate your commitment to sustainability.
Integrates some level of physical activity without breaking a sweat.
Our fleets are cheaper to own and run than a fleet of cars.
Your fleet won't require much servicing or support - but just in case, Tiller will provide rapid support & servicing to get your fleet bikes back on the road ASAP.
Special Fleet pricing
Special fleet pricing (up to 20% off) to organisations buying four or more Roadsters.
Special pricing may also be offered on accessories such as helmets, baskets & panniers.
Consult a professional
If your organization is considering an eBike fleet it's best to consult our professionals for a best-fit solution.
eMail
 sales@tillerrides.com